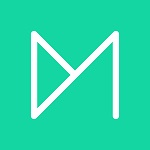 Movement Strategy
Social-led creative agency, driving business forward for leading brands.
Movement Strategy is an independent social-led creative agency with a focus on digital marketing initiatives through the combined use of strategic creative and a deep knowledge of the latest social features, tools and digital trends. Now at its 10-year tenure, Movement produces groundbreaking work for partners including Under Armour, Warner Bros., AB InBev, Netflix, TruTV and Just Energy, among others, and is consistently adapting to the ever-changing digital world. As an agency that came up with the rise of social media, Movement originated at the helm of discovering how to maneuver these infant platforms by building out social presences for sports teams like the Denver Nuggets, Miami Heat and the New York Knicks and partnering with music partners including Governor's Ball, BET, and MTV to leverage artists across platforms, laying the groundwork for the early stages of influencer marketing. With locations in New York, Denver and Los Angeles, Movement Strategy drives real business results through social-led campaigns and strives to push boundaries with strategies that encompass holistic, integrated and tailored approaches to all partnerships. Movement is primed to help define and transform the meaning of what a digital agency embodies by providing full service offerings while still maintaining our autonomy as an independent agency. Our capabilities include creative and business strategy, paid media and analytics, an in-house production team and a communications team that services traditional PR, influencer strategy and brand partnerships. Movement's work runs the gamut from impactful digital campaigns to original video series to full-fledge experiential activations, each meticulously constructed with a social-first approach.
Latest News
Nov. 28, 2023
Respected and admired leaders of the advertising and marketing world join the Grand Jury for the 6th edition of the award
Nov. 28, 2023
He's led long-standing influencer campaigns for American Express, Audible and Samsung and The Coca-Cola Company.