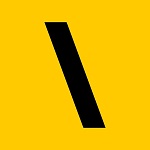 TBWA\RAAD
Launched with the battle-cry "Change the Rules" TBWA\RAAD has been continuously disrupting the conventions of communications across the region.
BWA\RAAD is one of the most awarded agencies in the region and was ranked 16th most awarded creative agency in the world by The Big Won Report, and 8th bravest agency on the planet by Contagious Pioneers.
Latest News
Dec. 03, 2021
The agency creatively led by Tony Waissmann in Latinamerica, presents Jacket-on. A jacket capable of becoming a carry-on.
Dec. 03, 2021
The official music video for the single also launches today